ICBA Staff
Katherine W. Loatman, ICBA Executive Director

Kate Loatman is the executive director of the International Council of Beverages Associations (ICBA), the international nongovernmental organization that represents the interests of the worldwide non-alcoholic beverage industry. ICBA members include national and regional beverage associations as well as international beverage companies that operate in more than 200 countries and territories. Together, they produce, distribute and sell non-alcoholic sparkling and still beverages, including soft drinks, sports drinks, energy drinks, bottled waters, flavored and/or enhanced waters, ready-to-drink teas and coffees, and juice drinks.
In her position, Ms. Loatman works with member companies around the globe to build consensus around industry positions on critical issues, manage the industry's issues agenda, represent the industry's positions before global regulatory bodies, and provide resources and support to beverage associations around the world.
Previously, Ms. Loatman practiced Food and Drug law at King & Spalding, and served as ABA's Deputy General Counsel. Ms. Loatman holds a bachelor's degree with honors in English from The College of William and Mary, and a juris doctorate with high honors from The University of Texas School of Law.
Geoff Parker, ICBA Asia Pacific Regional Director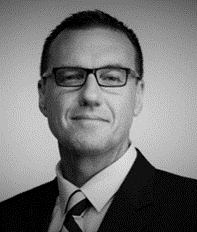 Geoff's first senior management role was at the age of 24 managing a budget of $5 million and a team of 50 staff. Over the last 20 years, Geoff has held a diverse range of executive management positions in private companies, government departments and industry associations.
In addition to his management experience, Geoff has over 20 years' involvement in boardrooms including global training companies, national not-for-profits, arts organisations, public companies, statutory authorities and international associations in both director and chair roles.
In 2009 Geoff took over as Chief Executive Officer of the Australian Beverages Council – the non-alcoholic beverage industry's peak body. Since that time Geoff has successfully managed two mergers, strengthened the organisation's equity reserves and firmly positioned the Beverages Council as the respected voice of authority for the industry in Australia with a broad range of stakeholders. In 2010, Geoff was elected as President of the International Council of Beverages Associations (ICBA) and in 2012 was elected for a consecutive two-year term. Geoff continues on the Executive Committee of the ICBA and is also a board member of the International Council of Bottled Water Associations.
Geoff is a Fellow of both the Australian Institute of Management and the Australian Institute of Company Directors and holds qualifications from the University of Queensland and the University of Cambridge. He is a terrible golfer, a much better runner and enjoys cooking and wine matching (hence the running).
Contact Us

Katherine W. Loatman
Executive Director
International Council of Beverages Associations
+1 202.321.3085
kate@icba-net.org
Santiago Lopez Jaramillo
Latin American Regional Director
International Council of Beverages Associations
Geoff Parker

Asia Pacific Regional Director
International Council of Beverages Associations
+61 2 9698 1122
geoff@icba-net.org
Simone SooHoo

Director of Global Affairs
International Council of Beverages Associations
+1 202.463.6739
simone@icba-net.org